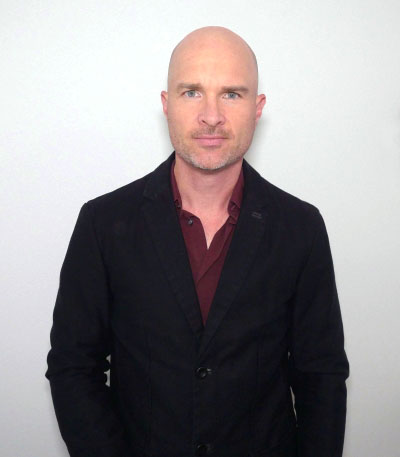 Published Photography Credits Include:
Vogue, Daily Mail, The Sun, Newsweek, Rolling Stone, Bild, Wall Street Journal, Washington Post, Los Angeles Times, New York Times, Elle, New York Post, US Weekly, Cosmopolitan, MTV, USA Today, Teen Vogue, Glamour, Allure, People, In Style, Hollywood Reporter, Escape, Variety, In Touch Magazine, Extra, as well as many others…
Chad Buchanan
is a South Florida based Marketing, Video, Photographer and Website Designer.
I have more than 20 years of professional experience in the entertainment, fashion, and media industries.
My desire to pursue a career in photography began as a teenager in the San Francisco Bay Area when I had the opportunity to shoot photos at concerts like the Red Hot Chili Peppers and the Dead Kennedys.
After attending college I moved to Los Angeles to seek out my dream career as a photographer in Hollywood. I had many great freelance jobs along the way, including working as a professional model in the Automotive Industry (Motor Trend Magazine)
While living in LA I worked as a SAG/AFTRA union actor on hundreds of roles in commercials as well as TV Shows like "24" and The West Wing, and General Hospital to name a few. I also had many bit parts in feature films such as The Island, Mr. and Mrs. Smith, The Crow, and The Suicide Squad, as well as working behind the scenes in film production as a Prop Master on TV shows such as  "High Tide" and "Mike Hammer, Private Eye", as well as feature films such as "It Came From the Sky" and "Hacks".
In 1998 I moved to New York City to pursue fashion and entertainment photography. I quickly found work shooting look-books for modeling agencies such as Elite and IMG,  as well as street style shoots for "Soho Style Magazine" and fashion-related parties, shows and events for Vogue.com. 
My desire to travel and live abroad took me in 2006 to Berlin, Germany from where I was able to travel throughout Europe and Asia working as a freelance contributing photographer with Getty Images, AP, Deutsche Press, etc. I also worked as a  travel photographer shooting luxury vacation stories for "Escape Seeker" Magazine.
Over the past years, I have developed an extensive range of photographic, video, and post production technical skills including website design, video editing, color grading and live streaming.
I would love to help you with your next project.